Embellished Textile Collage with Sam Parsons of Studio Sam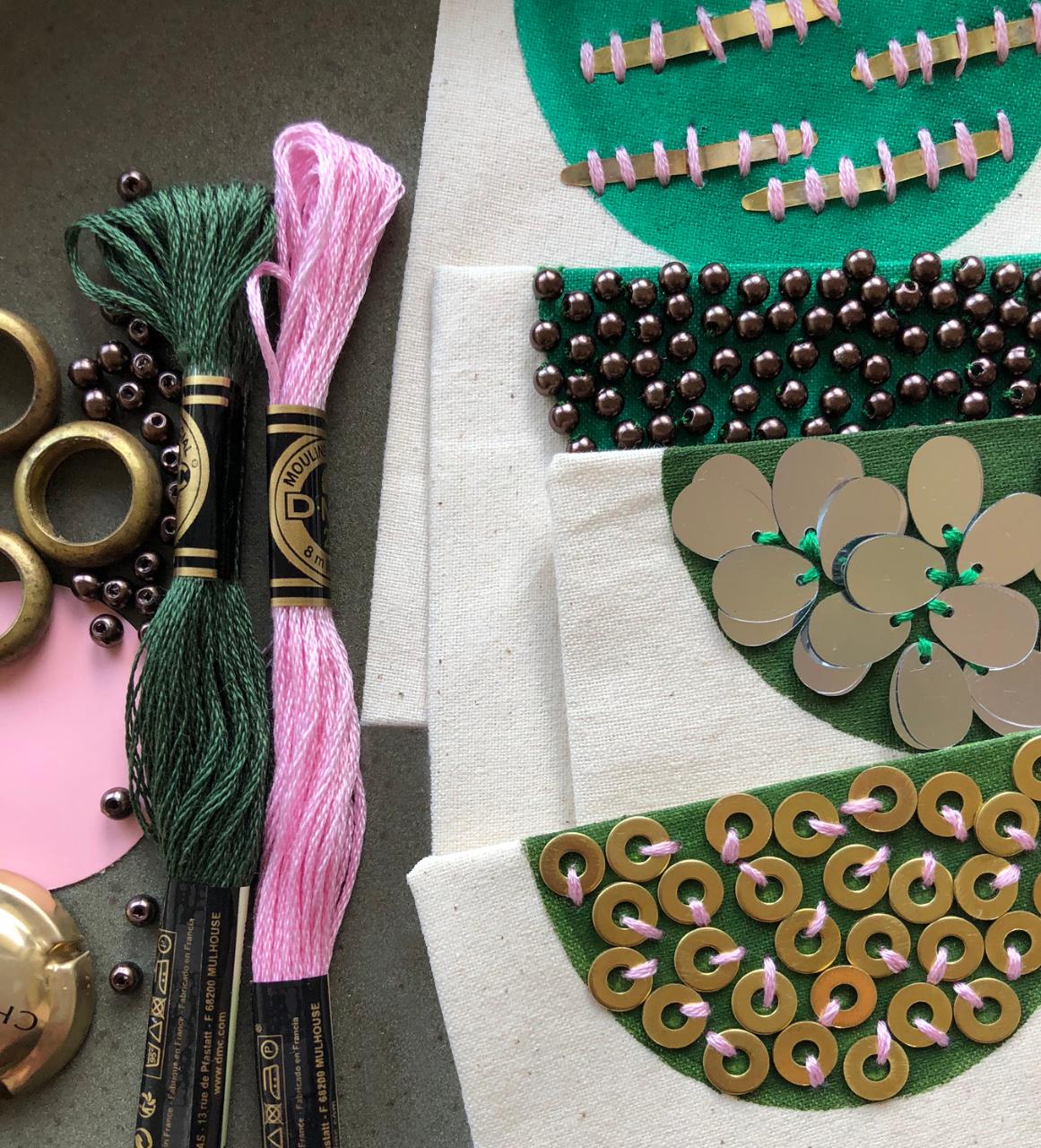 Varighed: 150 Minutter (Ca.)
Sted: Brisbane, QLD
Produkt kode: ETC-LearnPD
Join designer and creative Sam Parsons to create a modular,
patchwork art piece inspired by the colour and techniques of the Easton Pearson
Archive.
Design, stitch, embroider, render, bead and compose a
textile artwork infused with your own sentiment using a variety of contemporary
and everyday materials.
Sam has developed this workshop to help you explore a range
of artisan inspired 'slow' techniques, colour theory and composition in a
unique, flexible and contemporary manner. Walk away with your own abstract work
of art.
Your facilitator:
Sam Parsons is an interior designer, landscape architect and
creative consultant working across many areas of design, art and craft. Sam is
passionate about creating unique works that are thought provoking, adaptable
and can transcend transient fashion. Sam works with a great variety of mediums,
processes and themes, depending on the project. There are however, several
characteristics that reappear regularly in her work such as folding, colour,
stitching and reconfigurability.
www.studiosam.com.au
@studioussam