Behind the scenes at Brisbane Markets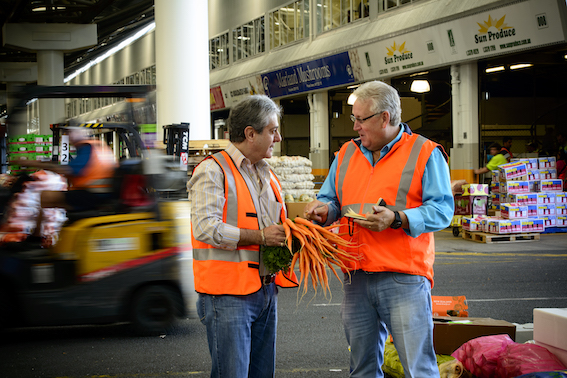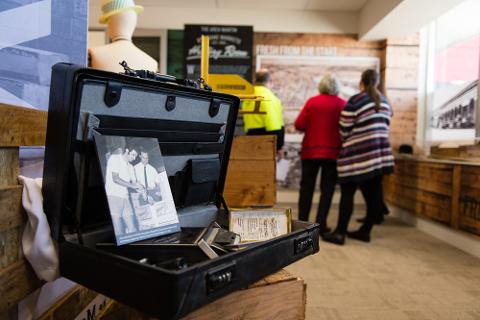 Duration: 3 Hours (approx.)
Location: Brisbane, QLD
Product code: TLS_OAA_BNEMARKETS
Get up with the birds and don your boots and jackets for an early morning, behind the scenes look at Queensland's only central fruit and vegetable market. Limited to only 15 people, this guided tour will let you witness the hustle and bustle of trading on the floor. Take in an outstanding flurry of colourful fruit and vegetables and even more colourful characters!
The Brisbane Produce Market is Queensland's only central fruit and vegetable market, and the State's most important centre for the marketing and distribution of fresh produce. This behind-the-scenes tour reveals the excitement and colour of the trading floor where wholesalers and buyers buy and sell up to 600,000 tonnes of produce valued at more than $1.3 billion each year. It's a rare opportunity to experience firsthand how fresh produce is sold, to speak with the wholesalers and Your Local Fruit Shop buyers and to learn more about a Central Market and why it is one of the most important links in your fresh produce supply chain.
For history buffs, the group will step back in time with a visit to the Arch Martin Brisbane Markets History Room, an historical collection of stories, photos and memorabilia that documents 150 years of Central Markets in Brisbane. The guided tour will reveal the drama and anecdotes behind the items and paint a picture of a market place that has evolved as Brisbane's city's population, tastes, technology and interests have developed.
The visit will be rounded off with a bus tour of the industry-owned Brisbane Markets' 77 hectare site, home to 200 businesses and the drawcard for more than 4,000 people who do business on the site daily. Industry owner, Brisbane Markets Limited, has been managing a $150 million redevelopment of the Sherwood Road site over the past decade, with the visit explaining the development works and revealing some of its plans to keep pace with our growing population.
If you are experiencing any difficulty booking or purchasing your tickets please contact us immediately at info@museumofbrisbane.com.au or on +61 7 3339 0800.